CrowdStrike University CST 330: Course Syllabus Data Sheet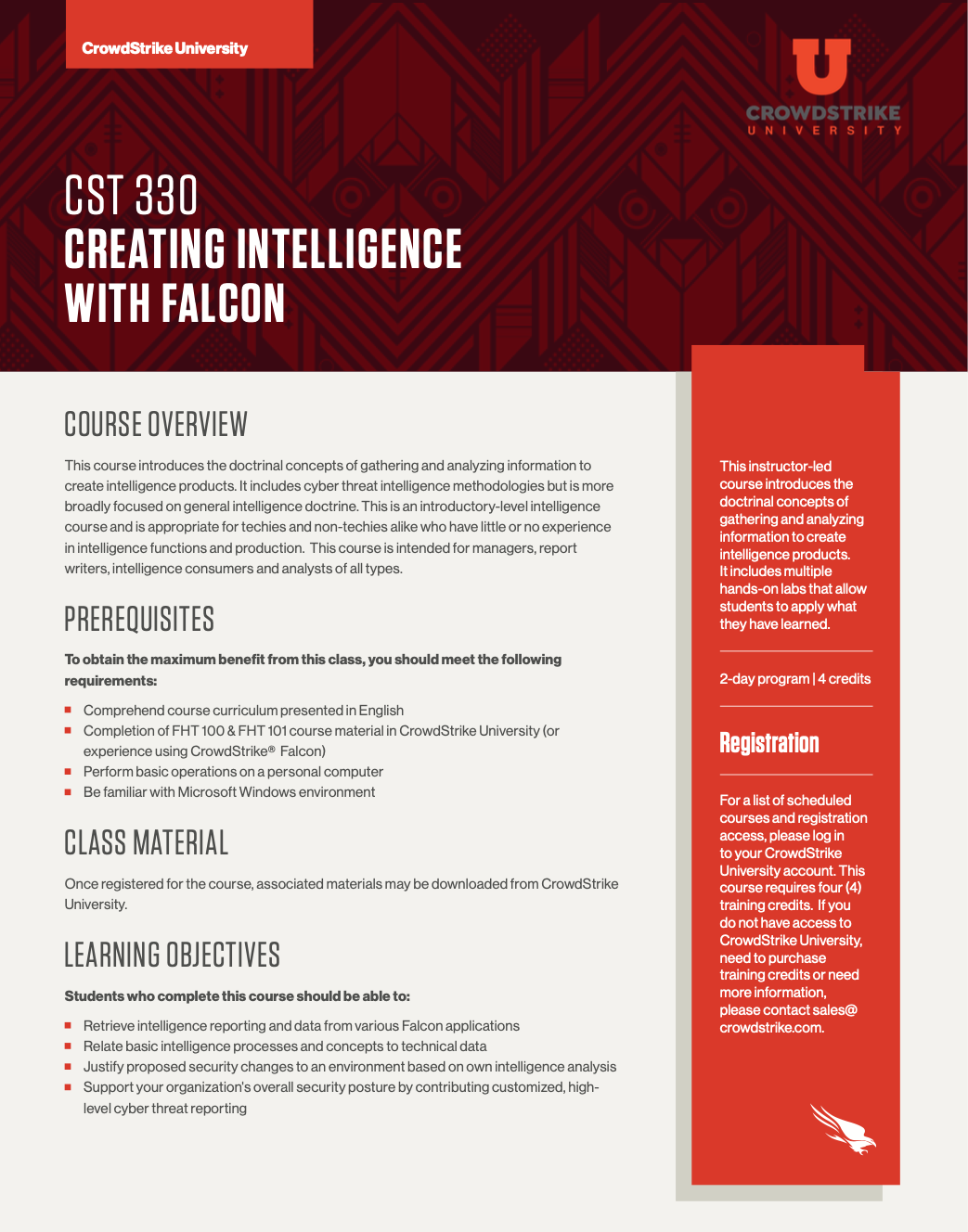 This two-day instructor-led course introduces the doctrinal concepts of gathering and analyzing information to create intelligence products – it includes Cyber Threat Intelligence methodologies but is more broadly focused on general intelligence doctrine. This is an introductory-level intelligence course and is appropriate for techies and non-techies alike who have little or no experience in intelligence functions and production. It includes practical labs for students to develop hands-on skills.
Download the course data sheet now!
Discover More at our

Resource Center
For technical information on installation, policy configuration and more, please visit the CrowdStrike Tech Center.
Visit the Tech Center