CrowdStrike University Humio 200: Course Syllabus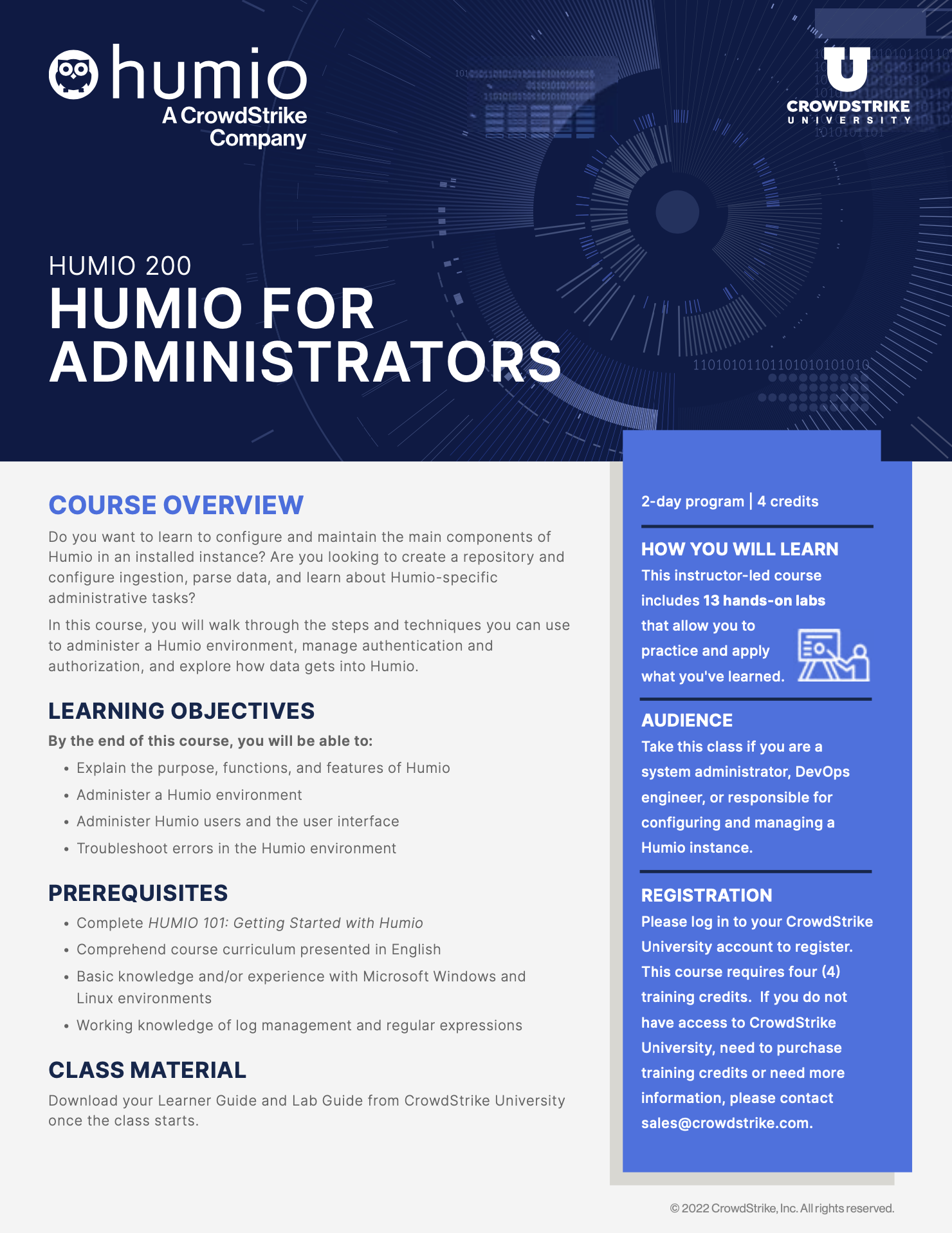 The Humio for Administrators course will teach participants how to configure and maintain the main components of Humio in an installed instance. Participants will walk through the steps and techniques used to administer a Humio environment, manage authentication and authorization, and explore how data gets into Humio.
Discover More at our

Resource Center
For technical information on installation, policy configuration and more, please visit the CrowdStrike Tech Center.
Visit the Tech Center