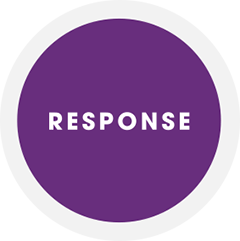 Crowd

Response
Static Host Data Collection Tool
How To Read
Details of usage and reported results can be found in the CrowdResponse User Guide.pdf file included in the download.
How To Install
There is no installer for this tool. Simply unzip the contents of the downloaded ZIP file into a location of your choosing and launch it directly from there. Similarly for uninstalling; simply delete the file(s) you extracted by moving them to the Recycle Bin or permanently deleting them. It is possible there may be a very small number of elements that remain in the Registry. There can be safely ignored or manually deleted by using a registry editing tool (e.g. regedit) and navigating to HKEY_LOCAL_MACHINESoftware\CrowdStrike or HKEY_CURRENT_USERSoftwareCrowdStrike and noting the name of the tool there and removing the branch.
Additional Community Tools
Discover More at our

Resource Center
For technical information on installation, policy configuration and more, please visit the CrowdStrike Tech Center.
Visit the Tech Center