Orchestration and Automation (O&A)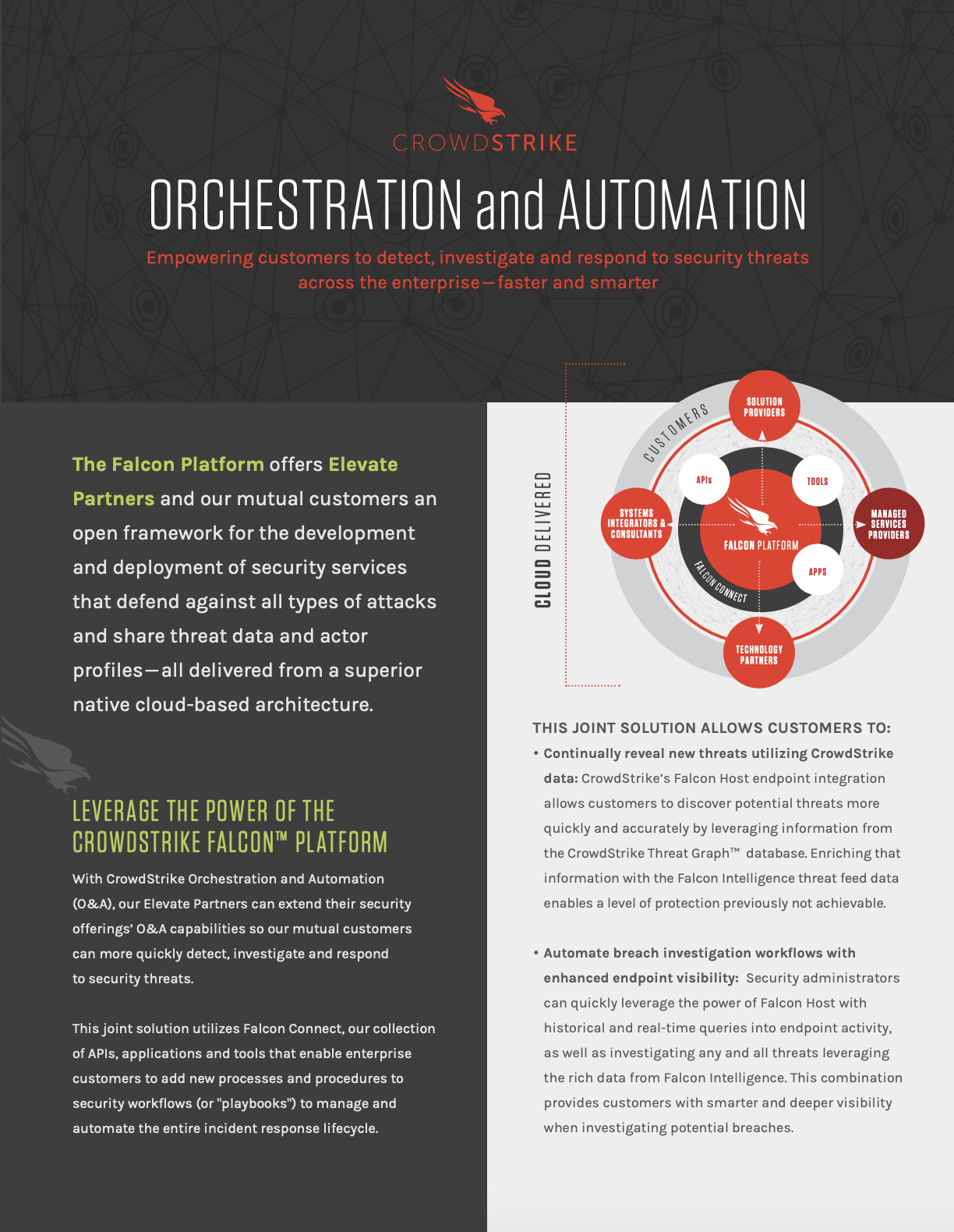 Leverage the Power of the Crowdstrike Falcon™ Platform
With CrowdStrike Orchestration and Automation (O&A), our Elevate Partners can extend their security offerings' O&A capabilities so our mutual customers can more quickly detect, investigate and respond to security threats. This joint solution utilizes Falcon Connect, our collection of APIs, applications and tools that enable enterprise customers to add new processes and procedures to security workflows (or "playbooks") to manage and automate the entire incident response lifecycle.
Discover More at our

Resource Center
For technical information on installation, policy configuration and more, please visit the CrowdStrike Tech Center.
Visit the Tech Center